COCKTAIL JAZZ BRUNCH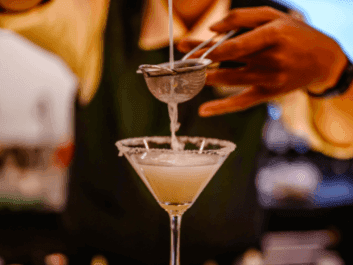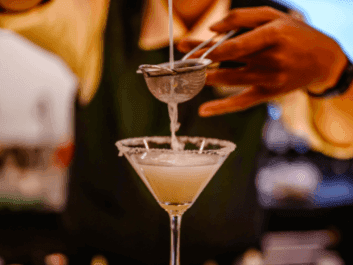 Cocktail Jazz Brunch | 12:00 p.m. | the Meritage Room | $75
COCKTAILS AND BUBBLES
"Easy like Sunday morning." — The Commodores
Join us for a relaxing brunch featuring live jazz, innovative food, and creative cocktail stations. Create your own Bloody Mary, design your own Mimosa or step up to the Whiskey Smash Station. This walk around brunch will showcase Chef David Daniels healthy and fresh menu including omelets, fresh fruit bar, waffles, and delicious pastries. Liven up your winter weekend and make The Cocktail Jazz Brunch a MUST on your social calendar!

FUN FACTS:
1. The term "brunch" was coined in 1895, described as a Sunday meal for "Saturday-night carousers".
2. Brunch became popular in the US in the 1930s because Hollywood stars making transcontinental train trips would often stop in Chicago for late-morning meals. Stars like Johny Barrymore, Helen Hayes, and Clark Gable often stopped for brunch at Chicago's Pump Room in the Ambassador Hotel.
3. In the early to mid-1900s brunch offered a platform for socially acceptable day drinking. Brunch is attributed with spreading the practice of mixing alcohol with juices.
MENU:
Bag of Beignets, Mixed Berries, Vanilla Crème
Bayou Raw Bar, Gulf Oysters, Jumbo Shrimp, Snapper Ceviche, Dressed Crayfish
Tito's Bloody Mary Shooters, Lobster, Crab, Shrimp
Gulf Smoked Salmon Towers, Green Tomato, Sweet Onion, Pimento Cream Cheese
Wagyu One-Handers
Devilish Eggs, Jonah Crab Stuffed, Pickled Fresnos, Paprika Salt
King Cake French Toast, Bourbon Syrup, Spicy Pecans
Lobster Benny, Gumbo Laced Hollandaise, Griddled Cornbread
Chicken and Waffles, Cornflake Crusted Chicken Thigh, Sassafras Honey Butter
Chocolate Chunk Bread Pudding
Praline Cheesecake